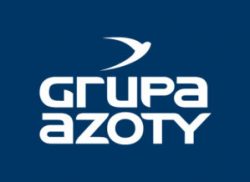 Grupa Azoty ZAK S.A. – one of the largest chemical companies in Poland, with 65 years of experience. The company plays a key role in the economic and social life of the region.
Thanks to valued product brands and consistent development activities, conducted with respect for the natural environment and ensuring the highest process safety standards, the company has achieved a strong and stable position on the Polish and European chemical market.
At present, Grupa Azoty ZAK S.A. is the third largest (in terms of production capacity) Polish producer of nitrogen fertilisers of unique assimilability and the only Polish producer of OXO alcohols and plasticisers. Kędzierzyn products are used in many branches of the economy: agriculture, the construction, chemical processing, plastics and automotive industry. The company also offers specialist services in the field of laboratory and environmental analyses.
Grupa Azoty ZAK S.A. has modern technologies that guarantee good use of the installations, effectiveness of production processes, and high quality of products.
In 2010, the company launched one of the largest investments realised in recent years – a modern installation for production of nitric acid that comprises with BAT requirements. It also opened a Water Conditioning Station. In addition, the company has rich infrastructure with power facilities, modern environmental protection equipment, laboratories, warehouses and teleinformatics. Being responsible for its surroundings, Grupa Azoty ZAK S.A. actively supports the local community and so may be called a responsible business partner, the largest employer in the region, a sports, culture and arts sponsor, a benefactor.
It regularly invests in human capital and builds a relationship based on co-creation of corporate culture, attachment to the company, loyalty and full engagement in the realisation of the company's mission. For these purposes, the company is committed to being active in areas meaningful for its employees and surroundings, i.e. care for the environment, improvement of work organisation, supporting staff development, care for employees' health and good retirement.
Grupa Azoty ZAK S.A.
ul. Mostowa 30 A, PO box 163
47-220 Kędzierzyn-Koźle
tel: +48 77 481 20 00
fax: +48 77 481 29 99
e-mail: zak@grupaazoty.com
www.grupaazoty.com